Nike+ SportWatch GPS Review
The Nike+ SportWatch GPS takes all of Nike's popular sport and running software and pairs it with TomTom-powered GPS technology so that you can track your run and other running stats with the convenience of a watch. The previously-released Nike+ Sport Kit which worked with iPods was a great program for tracking runs but many people find it easier to run with a watch rather than an iPod.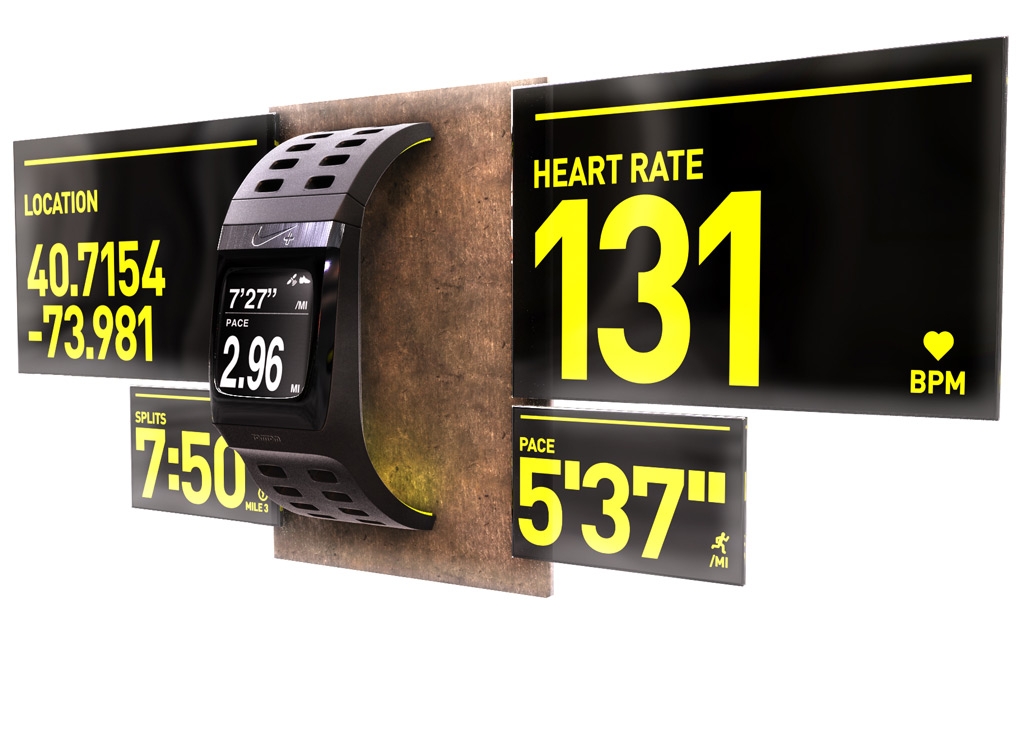 Why Tracking Your Workouts is Important
Once you start tracking your workouts, you will see just how important it is to your training. While it is easy for many people to skip a week and not think twice about it, seeing that lapse on a chart is a lot harder to swallow. Being able to review your data also helps you see exactly where you are, and where you can make improvements to do even better next time. When your personal best is there in front of you, it's easier to push yourself to beat it.
Nike understands the importance of tracking and reviewing your workouts, which is why they have created their running software where you can store all of the data that the SportWatch collects while you're out on your run. Then, you can see charts and graphs of your data, maps of your route, and review all of your data to see how to do better next time. They also have social networking options that let you share your data with others and be in competition with your friends.
Features and Designs
Obviously, one of the most important features of the SportWatch is the GPS function. The watch also comes with an in-shoe foot sensor that can track your distance and pace and wirelessly send the information to the watch. This can be helpful if you have serious trouble with connecting to GPS satellites, but it is not as accurate as the GPS, and it obviously can't map your run out for you.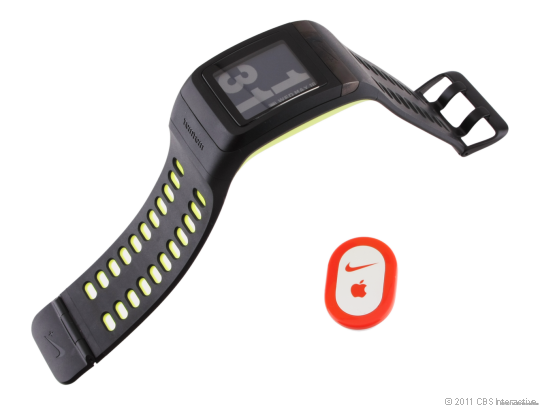 The overall design of the Nike+ SportWatch GPS is very much what you would expect a sport watch to look like. It has a wide band with a large square-shaped display that shows various parameters or the time in big blocky numbers. It is a bit on the heavy side, and because of the rigid plastic components, it can take some getting used to, but doesn't really weigh you down once you get used to it.
Running Directions
Tracking your runs with the SportWatch couldn't be any easier. There are only three buttons that are all along the left side of the display. The two black ones let you scroll up and down through menu options, and the yellow button does everything else from getting you into the menu to selecting options and starting and stopping your run. When you're ready to start, all you have to do is press and hold that yellow button, choose "run" from the menu, and then wait for it to connect to satellites and to the food sensor if you have it in place. You can set it to record laps at specific intervals, or split laps manually by tapping the screen during your run. Once you're done running, you can hit the yellow button again to stop recording.
How to Benefit From a Running Watch
Although tracking your run and seeing how well you did may seem cool, beginning runners may not think that $199 is worth it, but the real value comes from what you do with that data. It's the online system where you can review your data and set personal goals for yourself that gives this watch its true value.
The included foot sensor was already mentioned, but you can also connect a heart rate monitor to your watch that will track your heart rate throughout your run. This is another piece of information that the software can use to help you understand your overall physic al fitness. In order to track your heart rate, you do have to purchase a separate heart rate monitor that is compatible with the SportWatch, but it's definitely worth having the additional information.
The Nikeplus.com Website is an awesome tool that can help you meet all of your fitness goals. You can set up simple goals on their Website such as "Run Faster" or "Run More Often," and then they give you tips, tricks, and tools to help you accomplish them. They have training schedules that you can follow, and if your goal is to run more often, your watch will start sending you reminders if you haven't been out in a few days.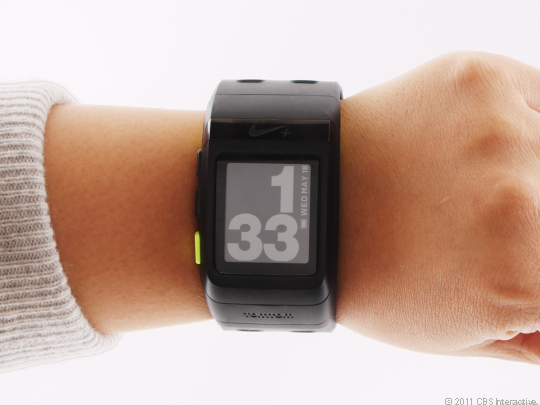 What it's Missing
The only thing that the Nike+ SportWatch GPS is lacking is the ability to play music. Many people do not like running without music and they find it much easier to go farther faster with the right background songs. That means that they will bring an iPod along with them in addition to their SportWatch. That wouldn't be that bad except that Nike also has their Sport Kit which uses an iPod to basically do everything that the SportWatch does, but for a much smaller price.
However, the Sport Kit does not have GPS mapping technology, which means that the distance and pace may not be as accurate as it could be. Because having accurate information is important to having accurate results, it is generally better to have the GPS feature of the watch. For people who aren't as concerned about that, they may opt to just get the Sport Kit to go with their iPod.
Conclusion
It's up to each person to decide what works for them. Having a GPS running watch that also gives you access to numerous online training tools and that gives you a full history of your workouts is a necessity for any runner that is planning on taking their running to the next level. Beginning runners in particular can benefit from the training tools that will help you reach all of your running goals.