What kind of running bra do you recommend?
What kind of running bra do you recommend? One that really holds you in place but without an under wire.
Moving comfort! If you can't try them on locally, try them from running warehouse since they have no hassle returns!
The Fiona has great reviews but fit me weird… I love the Juno though. The adjustable straps are great. I'm not *that* large but hate bouncing around. I'm a c/d…
I swear by the Fiona model, but I highly recommend you get fitted by a professional. I own over 20 Fiona's. Yeah, they're THAT amazing! 🙂
I'm a 40D in the Fiona. Pretty much a 38D in my regular bras (sometimes a 40D).
Champion
I love moving comfort Juno model. My ladies stay put ! 🙂
I was just looking at both Fiona and Juno, Juno looks great, but I have trouble putting those types of bras on. 20 Fionas? Maybe I should go with that one. Where do I find a proffesional running bra person?
Fleet Feet is where I got fitted about 3 years ago. I really, really love the Fiona! Plus, I like snatching up the limited edition colors when they come out. I wear those things all the time (outside of work), even when I'm not running. In fact, wearing one now! 🙂
My local running shoe store sells moving comfort and fits them, too.
Enell and I am a 36f
If you dont want to pay a lot, FILA running bra works surprisingly well for me! I buy them at Kohls. (34DD)
I also like Champion regular sports bras. I'm a 36 D and get a medium so that it's a tighter fit.
I love my Moving Comfort Juno bras. They hold the puppies in place and are lightly lined do all "barking" is muted, if you know what I mean. They are also two distinct cups do there is no squashed mono boob action.
Victoria's Secret incredible or standout. Gel cups and lots of support. Go in store and try one on!
Thanks everyone!
I'm torn between Juno and Fiona now, Juno is probably better, but I'm scared I wont be able to put it on. I tried a similar one in the running store and I could barely do it.
You could always undo shoulder straps, clasp in the front and turn it around.
Moving comfort Juno! Moving comfort also offers another style that my BFF uses, she had bigger puppies than me but she feels like the Juno squeezes too much… But moving comfort is the best for women runners!! My local running store also specialty fit the bra to me 🙂
I ended up ordering both, I have a feeling I may send the Juno back, but I want to try because it seems as if I can get it on it may support me the best. I'll let you all know which one I like the best. I had an underwire Maya, but it made underwire marks, and I don't think that is good for you.
Cool, make sure you latch bra first and squirm your way into, believe me it's worth it, cuz once it's on they don't move 🙂
My bust was so sore I would let my husband touch me and I even stopped running but this bra fixed it all… Lol
Getting into the Juno is sort of complicated (and makes my husband laugh). You kind of have to contort to close the hooks in back and then reach in to adjust the puppies in their cups. However, I don't wear anything else. I ended up buying a number of them and wear under my regular clothes, too. They are great at lifting and separating and the puppies haven't looked that perky since my 20's.
I have basic champion ones from kohls that I like…I'm 36C and get medium. I like something that squishes me in tight!
I just bought some New Balance ones at Marshall's that have light padding which I didn't think if like but love them!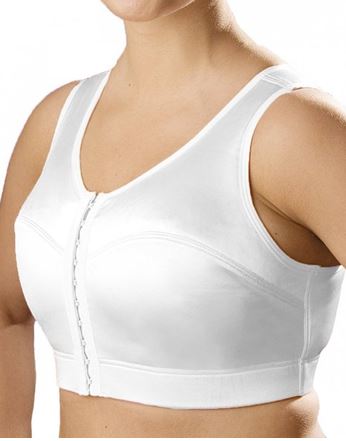 Enell High Impact Sports Bra From Amazon