Lori shared her inspiring running journey with Favorite Run Community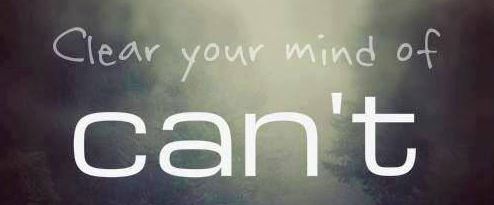 "I first want to say THANK YOU ALL for being YOU. You're great and your posts brighten my day. You're my favorite part of Facebook! Secondly, I'm fairly new to Favorite Run group and also fairly new to running so here's my formal introduction. I'll try not to tell my entire life story, but forgive me if I do. I tell a long story.
I was never a runner growing up or in school, not because I hated it but because I wasn't a fast runner. I turn 40 this year. I grew up in a time when kids (especially girls) were discouraged from participating in competitive sports unless they showed a natural aptitude for them and I definitely didn't have a natural aptitude for speedy running. As I got older I wanted to try jogging for fitness but was told by family chiropractors and doctors that it was a bad idea. Their consensus at the time was that running was horrible for your joints and that I could gain more benefit from walking.
Time went on and running wasn't on my radar until about 2 years ago when my husband and I decided to take a trip to Yosemite National Park. He and I are casual day hikers, but we wanted to tackle Half Dome. We planned an entire week's trip to CA for the sole purpose of hiking day trails in Yosemite (We live in east TN). It was The Best Vacation Ever, but we both needed to be in better shape than we were when we decided to do it. That's when I discovered running.
At first, I just joined a gym. When the weather got nicer I started walking on my town's newly constructed Greenway. I love being outdoors. It became important for me to increase my walking distances because I wanted to complete a day hike that was 14 miles long. One afternoon, I decided to pick up the pace to a very light jog. I wanted to cover more distance in less time. I'll never forget how completely astounded I was when I "ran" my first consecutive mile. Let me just say that I completely suck at competitive running. I still have no natural aptitude for it. I'm slower than molasses, but I GET IT DONE.
I enrolled in my very first 5K two years ago as part of my endurance training for Yosemite and it was straight up a mountain. No joke. It was held at Grandfather Mountain State Park in NC not far from where I currently live. My next race was a 7-mile trail run at a nature preserve near my hometown. The moment I completed that race I wondered if I could complete a Half Marathon. Four months later I did. That was last October. It was one of those "themed" runs called The Haunted Half Marathon. People wore Halloween costumes for the race. I don't know how anyone runs in a costume! I just wore a headband with tiger ears to say that I wore something festive. While training for that race, I ran my first ever 10K … you guessed it … up a mountain. It was the Roan Mountain 10K road race and I actually PLACED. I came in third for my age group, although I'm fairly certain there were only three in my age group running that race Nonetheless, it was way cool. Two weeks after my first Half, I ran my second Half on Veteran's Day weekend. About a month ago, I ran my third Half in Knoxville, TN. I'm scheduled to run my fourth Half in a few weeks in Williamsburg, VA. I'm clearly insane.
One of my proudest running related accomplishment is that before I started this journey I smoked two packs of cigarettes a day for many years. I tried previously and unsuccessfully to quit, but my love of distance running is what finally did it for me. I like running WAY more than I like smoking. So there. Tada! Here are some pics of me. One is me after finishing my first Half in tiger ears. Another is my Academy Award moment at the 10K. LOL. A third is me crossing the finish line of the Knoxville Half inside of Neyland Stadium at the University of Tennessee (I'm told this is a huge deal for UT football fans)." The last is the happiest of happy Me inside of Yosemite National Park. Thank you ALL!!!