TomTom Runner Multisport GPS Watch Review



TomTom, the popular GPS company, has recently jumped into the GPS running watch game with the TomTom Runner. A company that has a reputation for quality GPS devices should be able to produce a pretty nice GPS watch, and for the most part, it has lived up to those expectations.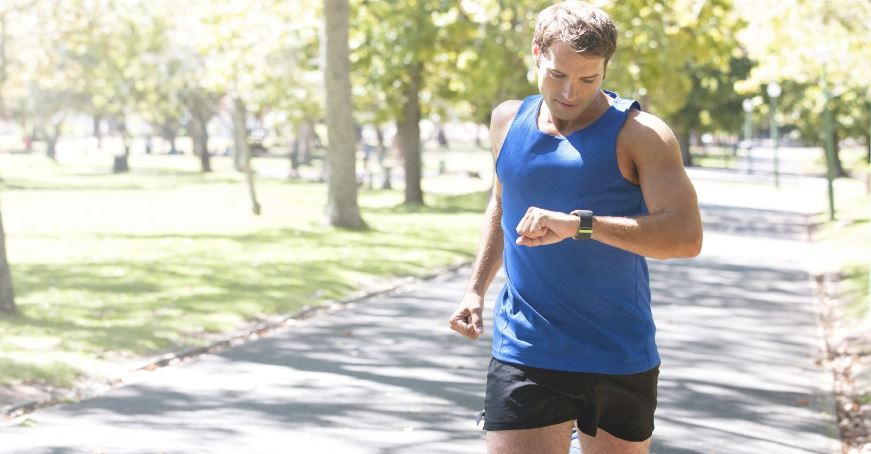 The TomTom Runner is a GPS sports watch that can track and map outdoor runs with GPS technology or use its accelerometer for running indoors on a treadmill. It is blessedly small for a GPS watch, but it has a large, 1.5 inch LCD display screen. Other than the backlight which is activated by tapping on the right side of the screen, all of the controls are below the screen on your wrist in a four-way D-pad. That makes this watch easy to use, as there's no guessing what the different buttons do.
There are two different band options for the TomTom Runner GPS Watch, either black and gray or one with magenta highlights. The watch part comes out of the band so it can go onto the USB port which allows you to charge the rechargeable battery and upload your running data to an online software program.
The TomTom Runner doesn't come with a heart rate monitor, you can purchase one separately, or use one you already have that operates through Bluetooth connectivity. Unfortunately, the Runner is not compatible with ANT+ connections. Tracking your heart rate during a run is an important fitness aspect to record and is highly recommended by trainers and athletes.
Using the TomTom Runner is pretty straight-forward, and only takes a little bit of scrolling through to find anything you need. If you're ready to run, just find "Run" and the watch will start searching for GPS signals. While you're waiting for it to connect to satellites, you can then choose your training mode. Each mode has preset time and distance goals for you to go for. You can choose the Goals, Laps, Race, or Zones modes.
As you run, at the top of the display you will always see your total time and distance. In the main part of the screen, you can use the up and down buttons to display a number of other options, including your current pace, your average pace, the time of day, how many calories you burned, your heart rate (when you have a heart rate monitor connected), or stride length. Your stride length is calculated by the Runner using the data from the accelerometer and the GPS.
One of the best things about the TomTom Runner is that it's really easy to set personal goals, and then get real-time feedback on how close you're coming to accomplishing them. The Runner will also give you vibration and audio alerts when you reach milestones, complete laps, or when your pace drops lower than a certain preset pace. These alerts are great for helping keep you on track and the vibration is good in particular because it's subtle and won't annoy your running buddies with constant beeping.
All the data your watch collects can be stored on the runner until you are able to upload it to your computer. Depending on how long your runs were, the Runner can easily store about 5 runs. Although you can view some of your previous runs' data on the watch itself, you can see a lot more of it, including maps of your route, once you upload it.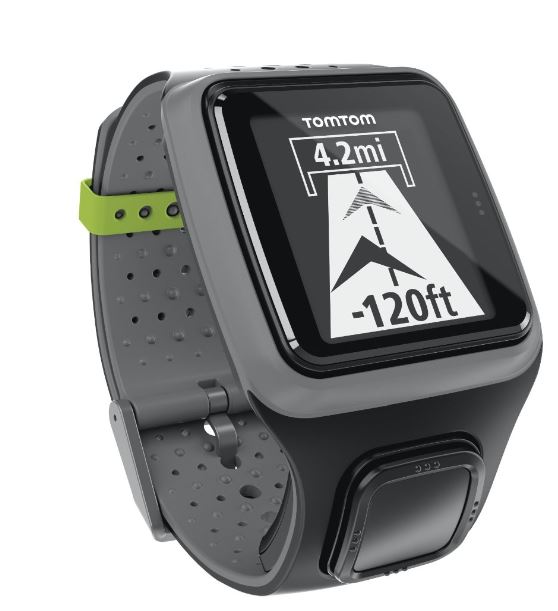 The Runner is waterproof up to 175 feet, which means you don't have to worry about it getting wet with rain or any other types of water you may encounter on your runs. It also has a great battery life, of up to 10 hours in GPS mode, which is better than many of its equals. That means you can use it for a few runs before having to worry about plugging in and recharging.
Even though TomTom was a GPS company long before it started making watches, the biggest flaw of the Runner is that it takes a long time to lock on to satellites. Even on a clear day, it can take almost a minute, and on a mildly cloudy day it has reportedly taken over two minutes. When you're standing outside on a winter day ready to start your run, two minutes can feel like a long time. There have also been reports of the watch recording information incorrectly, which may be due to GPS connection failures.
Another drawback of the TomTom Runner is that the options in Race mode are a bit lacking. The first time you select Race mode, you have to choose to run 3 miles in 25 minutes, 5k in 26 minutes, 6 miles or 10k in 50 minutes, or 13.1 miles in 2 hours. For many runners, especially those just getting started, those times are too short and the distances too long to be easily achieved. This can make a beginning runner push themselves too hard and risk injury, or give up quickly because it seems like they'll never reach their goals. The only saving grace of this feature is that once you do complete one of these Race mode options, you will get the chance to beat your personal best every time after that.
The Runner is, as you probably guessed, only for running, and does not work well for cycling or swimming. However, for all of the tri-athletes out there, TomTom does have the TomTom Multi-Sport GPS Watch that is additionally for swimming and bicycling. It's actually not that much more expensive than the Runner (just $30 more) and has some pretty advanced features in the swim mode, such as a stroke-per-lap count.
Although TomTom does have a website where you can upload all of your running information, it is still very much in beta, which means you're not going to get as detailed of a report of your running information like other sites like Garmin Connect. However, you do have the option of uploading your data onto sites other than TomTom's, like Endomondo or RunKeeper.
When deciding on whether or not to purchase the TomTom Runner, you have to look at some of its competitors. Its closest competitor is the Garmin Forerunner 10. Although the Forerunner 10 has an easy-to-read screen and a faster and more accurate GPS connection, you can't connect a heart rate monitor to it, nor does it have as many training mode options. The Forerunner 10 costs $130, which is less expensive than the TomTom Runner ($170), but the additional training features and ability to use a heart rate monitor may make the Runner the smarter choice here.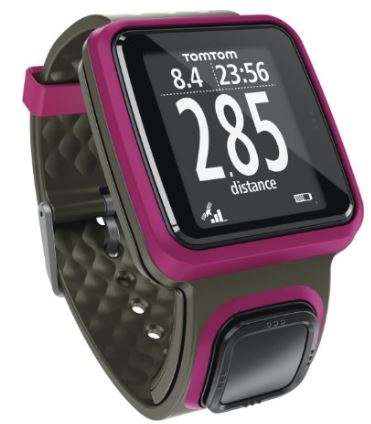 TomTom Runner GPS Watch Specs:
Display Size: 0.85 x 1.0 inches
Weight: 1.75 ounces
Battery Life: 10 hours
Sensors: GPS, Compass, Accelerometer
Waterproof: 165 feet
HRM Compatible: Yes
Price: $170