Recommend A Garmin Running Watch?
Highly considering investing in a "running" watch. Mainly for time, pace, and distance(calories would be nice but not necessary). Which watch do you have/love? And why?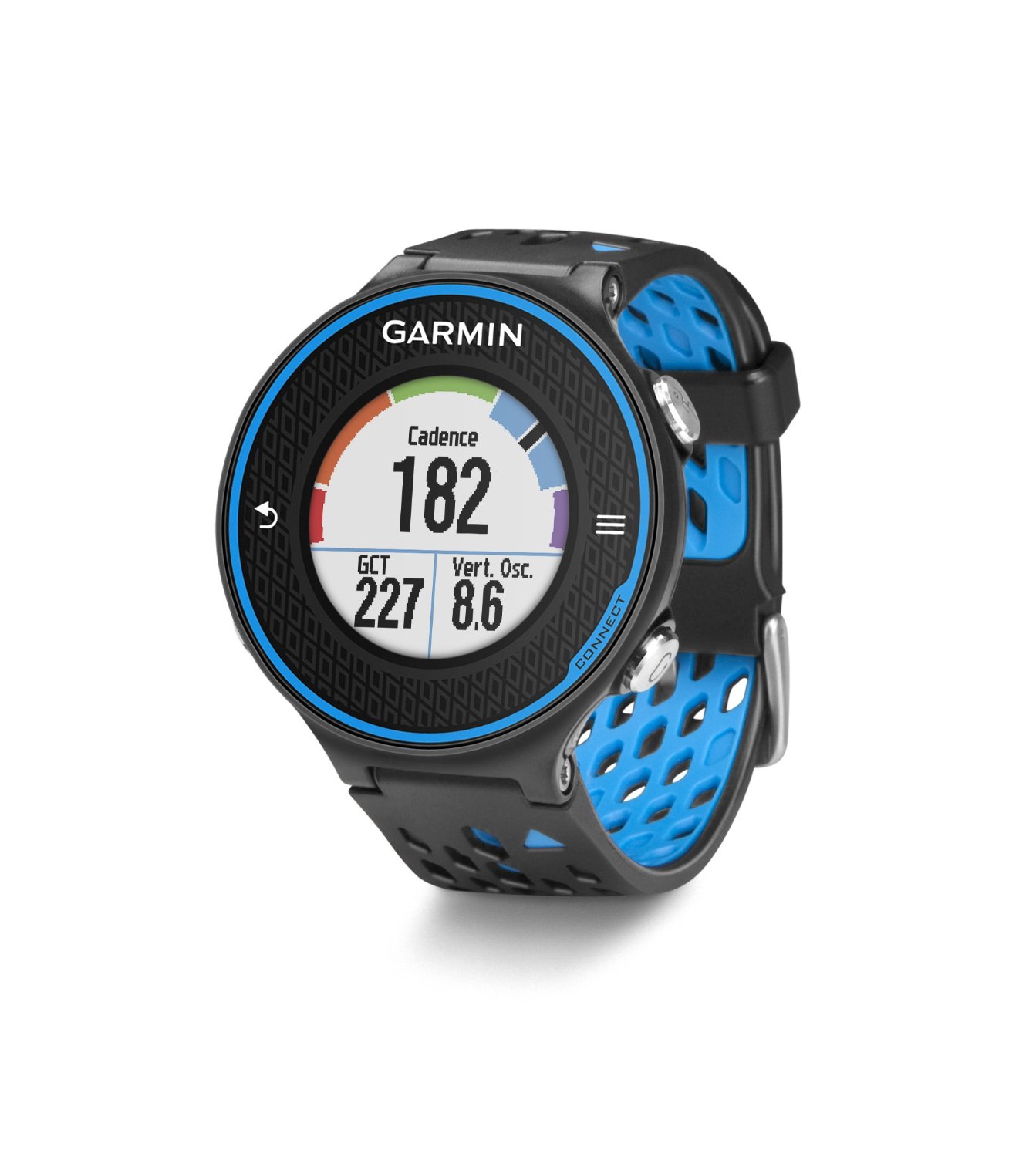 Garmin forerunner 10…love it.
Garmin Forerunner 10. For this non-techy runner, it's simple to use, has all the data I need and it comes in pink!
Timex Marathon. Cheap & easy.
Garmin forerunner 15. Just got my first running watch two weeks ago. So far so good. Easy to use and cool colors too!
Garmin 310XT, can Swim, bike and run with it. No worries if it rains and a very long battery life. Cost a bit more at $179 with HRM but significantly less than the latest models (220/620)
I have a Garmin 910xt because it handles swim, bike, and run. Then this showed up in my feed this morning
I just got Garmin forerunner 10 for the sane reasons you are looking for. I love it. Very easy to use.
Garmin Forerunner 220. Easy to use and read. Has all the options you are looking for and great PC interface.
why no one says Nike GPS Sports Watch?? I just ordered one and now I'm wondering, was it a mistake? Anyone have an opinion on this watch? Thanks
Garmin 910XT but I bought my daughter the Forerunner 10. Cute and has everything you need.
Garmin 910!! Garmin for sure…my favorite part is collecting souvenir maps of me running on vacation!! My favorite map was me running through the ocean at 25 miles per hour!! (Cruise ship track)
I got the Forerunner 10 when I started running. The Forerunner 15 is an upgraded version of it. Now I would love to have the Garmin 220. It has many more features. I like my Forerunner 10. It's easy to use.
I love my Garmin and would get another if I was doing it over again. The best one I could afford. lol
I have had Garmin 610 and Garmin 620. Love both. Garmin 610 let's you GPS your location and safe it. Example- cottage, mountain top etc.
My husband has Samsung's Gear 2, he loves it. No separate H/R monitor.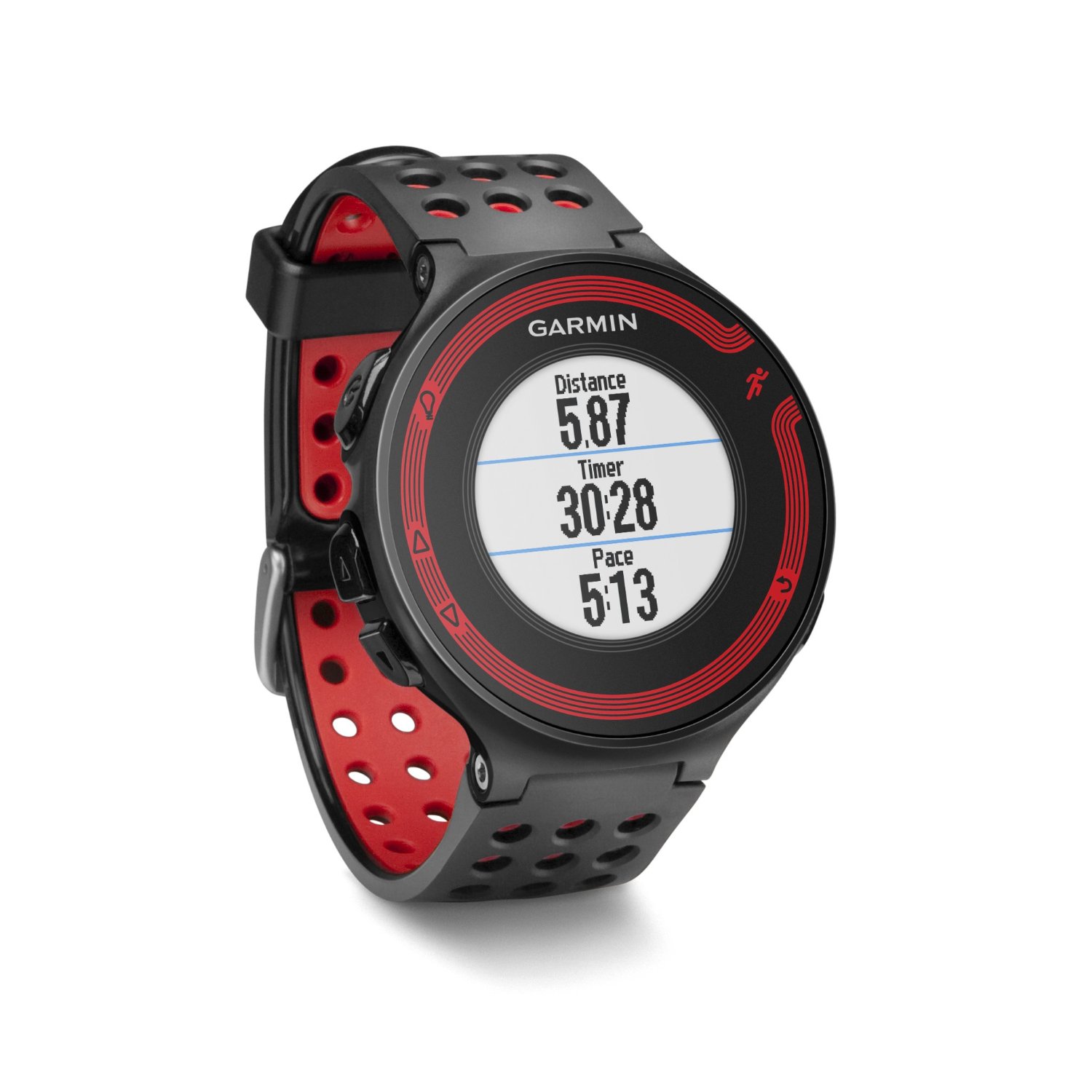 Definitely the Garmin Forerunner 10! Simple & easy to use. I ordered mine from Amazon, but my local running store has it for the same price. I wish I'd bought it locally, in case there's a problem, but after 2 yrs I'm still problem-free.
At this point if I were in the market for something similar to the Garmin FR10, I would get the Garmin FR15 as it is a newly updated model of the FR10 with a few more features but is still easy to use. It can also double as a activity monitor. It also has options like the HRM band and footpod for treadmill work. I personally have and like the FR220. The wife has a Garmin FR10 and it takes forever sometimes to lock on the sats.
Go for the Garmin FR 220 … It fits my small wrist ,is simple Bluetooth connects to phone to store data . Vibrates mile or lap and long life on one charge
Garmin forerunner 10. Small, easy to use, cute colors. Love mine!
I like my Nike running watch. Really like being able to sync it on my ipod and computer to see progress
I just got the Garmin Forerunner 210. Great
Nike running Watch TomTom. Syncs with Nike apps and keeps record of your runs.
I love my Nike plus watch. Distance, time and calories. Gps too
I have a small obsession with my Garmin FR220. I was going to get the Garmin FR10, but I love the live tracking feature of the Garmin FR 220 for safety reasons. When my husband knows I am going out for a 4 hour run, he can check in and make sure I'm still moving. It makes me feel safer. The battery lasts forever. I also really love that it vibrates at each miles instead of beeping because I run with music blasting. Those mile vibrations are super motivating. I love love love it. Plus, I think it's beautiful in the purple and white 🙂
Doooo itttt!!!! Garmin look awesome but if you are looking for something significantly cheaper, I have a New Balance one I got for like $30 on amazon that has done me pretty well. Garmin for me next probably though!!!
Nike sports watch. One button to start and stop. Bought mine at Best Buy on sale
Have a Garmin Forerunner 405 that is about 4 years old — going strong !!
TomTom Runner. ….you can upload your data to either their website as well as MapMyRun. Not sure about other running apps. Easy to read and use while on the run.The Nike watch uses TomTom for their GPS and the display is similar to my TomTom watch.
I have a Garmin and love it. They are a little pricey but well worth it.
I love my Garmin Forerunner 10. It does all the things you mentioned, and is typically around $120-$129.