Garmin Vivofit Fitness Band – Track Your Running Activity



If you're looking for an easy way to get healthier, then you should consider the Garmin Vívofit fitness band. It will not only give you constant updates of your stats right on the watch, but it will also record various metrics throughout the day for you to store and review later. Although you can certainly use the Vívofit to simply record your data, it also comes with several training tools to help you reach your personal fitness goals.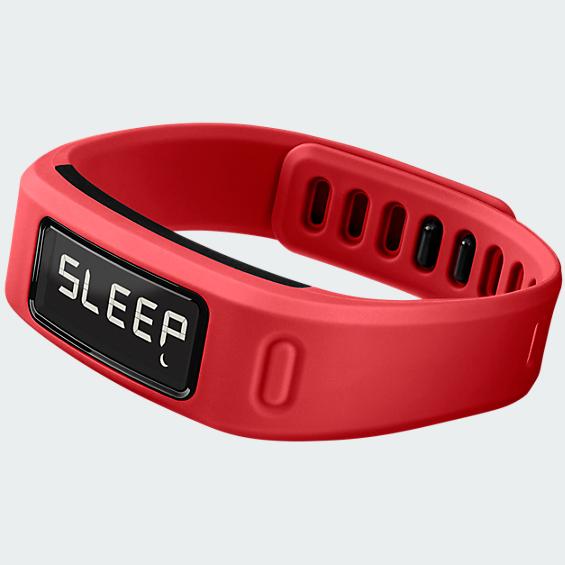 To use the Garmin Vívofit, all you need to do is download the Garmin Connect Mobile app for your smart phone and sync your fitness band with your phone. Then, keep the Vívofit fitness band on your wrist at all times and it will automatically record and upload your information to the online Garmin Connect whenever your phone is in wireless range of the band.
By far, having access to Garmin Connect is the best way to improve your physical fitness. This online program not only allows you to see where you currently are with your fitness in terms of how many steps you take daily and how many calories you're burning every day. From there, it allows you to create or download specific fitness plans that you can use to reach your goals.



Another advantage to using Garmin Connect is that it connects you to a huge number of users that can help you with your fitness goals. It also allows you to challenge friends who also are connected to Garmin Connect and helps you post your daily fitness data to social networking sites like Facebook and Twitter to let all of your friends see what you've been up to which will help you stay honest.
The Garmin Vívofit fitness band allows you to have real-time updates on your daily goals, and it's easy to use. To see how many steps you've taken throughout the day so far, just check the Vívofit's display and it will show you, as well as showing you how far away from your goal you are. It also helps you see how far you've traveled that day as well as how many calories you've burned.
One of the best features to keep you active and moving are the inactivity alerts. When you've been inactive for an hour, you'll see a red bar on the display. The red bar will continue to build the longer you are inactive, and you have to get up and walk around to get it to reset. This is a great tool to keep you from sitting for too long and to remind you of your fitness goals throughout the day.
The Garmin Vívofit Fitness Band also features a wireless connection for uploading data onto Garmin Connect through your smart phone which makes it incredibly easy to transfer your information from the fitness band onto the computer. You can use your iOS or Android smart phone to view your information, or you can use the USB ANT Stick which comes with the Vívofit band to download the Garmin Express software which will allow you to connect your Vívofit wirelessly to either Mac or Windows computers.
The Garmin Vívofit fitness band is water resistant up to 50 meters, which means you don't have to worry about taking it off in the shower or it getting ruined in the rain. Unlike many of the watches that will track your daily fitness needs that need to be recharged frequently, the Vívofit has two coin batteries that last up to one year, so you don't have to worry about recharging it. And once the batteries to give out on you, they can be easily replaced for another year of fitness tracking.
Another thing that the Vívofit fitness band has that many of the other fitness tracking bands do not is a sleeping mode, where you can actually continue the tracking while you are sleeping. Just set it to sleeping mode when you go to bed to have the Vívofit track your sleeping habits. It will track your restful sleep as well as the total numbers of hours you sleep and how much moving you do at night. This will help you see how well you've been sleeping, and if you also take note of how you feel every day, it will help you connect your sleeping habits to how you're feeling on a daily basis.
The Vívofit will help you reach your long-term personal goals by focusing on short-term goals. It works by starting exactly where you are, and then giving you reachable daily goals that are low enough that they can be easily reached but high enough that you'll still have to push yourself to reach them. From there, the Vívofit keeps pushing you to achieve higher and higher goals. You can also earn virtual badges online at Garmin Connect which will help encourage you to keep reaching your goals.
One of the things that research has proven is that the best way to increase your body's production of various fat-burning enzymes is by having more periods of movement throughout the day, even if they're short periods of time. Because of the inactivity alerts on the Vívofit that remind you when you've been sitting for too long, you don't have to worry about reminding yourself to get up and move. That means that the Vívofit can actually help you lose weight by keeping you active which helps your body maintain good levels of fat-burning enzymes.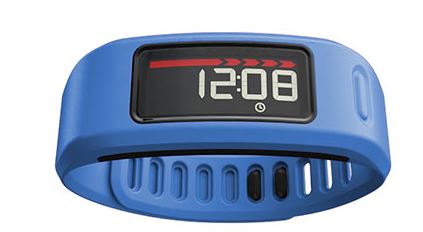 For those who already use Garmin sports training watches to track and record various activities such as running or bicycling, the Vívofit can help you by monitoring your fitness in between training sessions. And because you can upload information from the Vívofit as well as other Garmin fitness devices to Garmin Connect, you can easily have all of your fitness information all in one place.
No matter what your personal fitness goals are, whether it's weight loss or to improve your overall physical fitness, the Garmin Vívofit fitness band is an easy way to get you on the right path and keep you moving toward your fitness goals.