Is this 97-year-old fitter than you?
Arizona woman who refuses to get 'weak with age' shows off her squats, lunges and push-ups on Instagram
97-year-old Edna – a Scottsdale, Arizona resident whose last name is unknown – has appeared in multiple video posts from her trainer, Anton Mackey.
As relayed through Mr Mackey's Instagram captions, Edna says working out is her key to staying healthy, and advises others to 'never let yourself get weak.'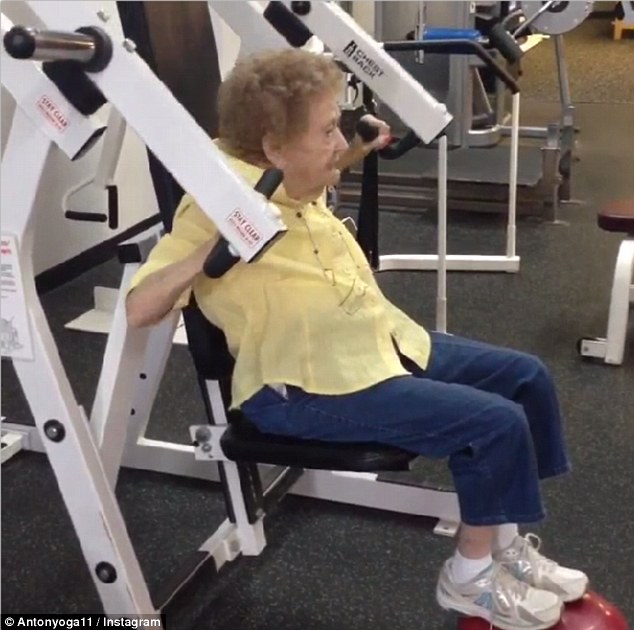 In it to win it: Edna, a 97-year-old from Arizona, works on her biceps at the gym through Mr Mackey's instruction
One day, he asked her to define the meaning of life in order to set one such intention. She replied: '[to be] as present and productive as possible.'
Edna's words definitely speak to her diligence in the gym. Videos shot by Mr Mackey show her cranking on a stationary bike, lifting free weights, doing reps of supported push-ups, as well as what seems to be her favorite move – squats.
Article Source: www.dailymail.co.uk